5 home appliances you need going in to 2024
With every year that passes, home appliance technology is getting more and more sophisticated. And with that comes improved efficiency around the home and more time saved, leaving you more time to sit back and relax.
But which products really scream 'must-have' going into next year? We're going to share five of our favourites and why we love them.   
Ninja Air Fryer
First up is the Ninja Air Fryer. While air fryers have been a bit of a fad for the last few years, they're still one of the most popular home appliance purchases going into next year (one-third of UK adults ages 18-24 now own an air fryer (Iceland Foods, 2023).
The Ninja brand sells a variety of kitchen appliances, including blenders, grills and even BBQs. But it's the company's air fryers that have stolen the show this year.
Across the board, these appliances receive some of the highest ratings on the market and the brand is widely considered one of the most reliable air fryer producers. Not to mention, these food preparation devices are considered 50% more energy efficient than your typical oven, meaning they're not just better for the environment, they could also save you money on your bills.
Where to buy it: Amazon or the Ninja website
How much is it? Prices range from £129.99 to £269.99 
What's it great for? Offering a healthier alternative to deep frying foods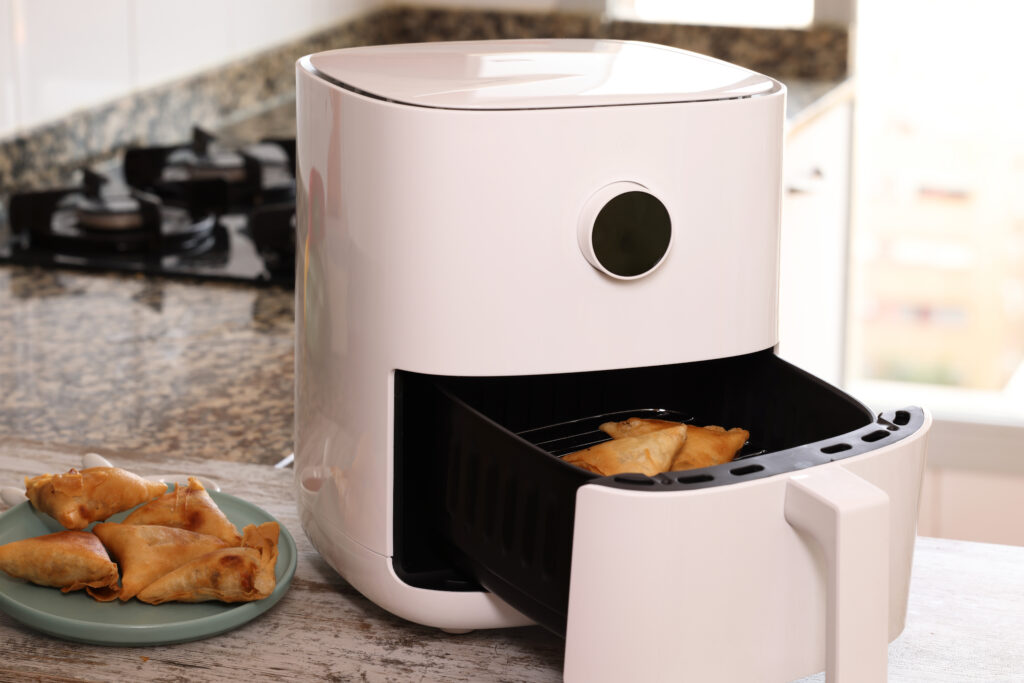 iRobot Vacuum 
If you like home appliances that can save you time and energy, the iRobot vacuum cleaner is something you might want to consider.
Robot vacuum cleaners take control of your vacuuming needs by independently navigating through your home using obstacle and cliff sensors. And that means you won't have to.
iRobot is one of the leading brands offering this type of home appliance, and while one could set you back a few hundred pounds minimum, these vacuums are receiving four-star and five-star reviews across the board.
Where to buy it: The iRobot website 
How much is it? Prices range from £379 to £1249 
What's it great for? Cleaning up without the hassle 
Philips Compact Air Purifier
If you live in an urban area or just want to make sure the air you breathe at home is high quality, the Philips Series 800 Compact Air Purifier could be the home appliance you're looking for going into 2024.
With the ability to remove 99% of viruses, allergens and pollutants from your air in under 20 minutes, this device could make your air cleaner and safer too.
This air purifier also boasts ultra-quiet operation and low energy consumption, meaning you can use the device while you sleep and without concerns about your energy bills.
Where to buy it: Amazon
How much is it? £154.99
What's it great for? Quickly and quietly purifying your air
Instant Pot slow cooker
Slow cookers have long been popular with those who live busy lives and in busy households as they allow you to cook meals slowly throughout the day and have them ready to serve at dinnertime.
Instant Pot offers amazing slow cooker variety, with some of their appliances (for example, the Instant Pot Pro 10-in-1) giving users 28 cooking programs to choose from. So, with this product, you can cook almost any dinner without the effort using a typical hob or cook requires.
Where to buy it: John Lewis or the Instant Pot website 
How much is it? Prices range from £79.99 to 199.99 
What's it great for? Taking a new hassle-free approach to cooking dinner 
Tefal Smart Coffee Maker
For coffee lovers, the Tefal Smart'n Light Coffee Maker could really up your caffeine game.
With an easy-to-use digital screen, you can not only choose your coffee strength at the touch of the button but also set your drink to brew up to 24 hours in advance, meaning it's ready for you whenever you want it.
The coffee machine also has a 1.25L capacity, which can make 15 full cups, making it perfect for hosting,
Where to buy it: Amazon
How much is it? £89.99
What's it great for? Making your coffee just how you like it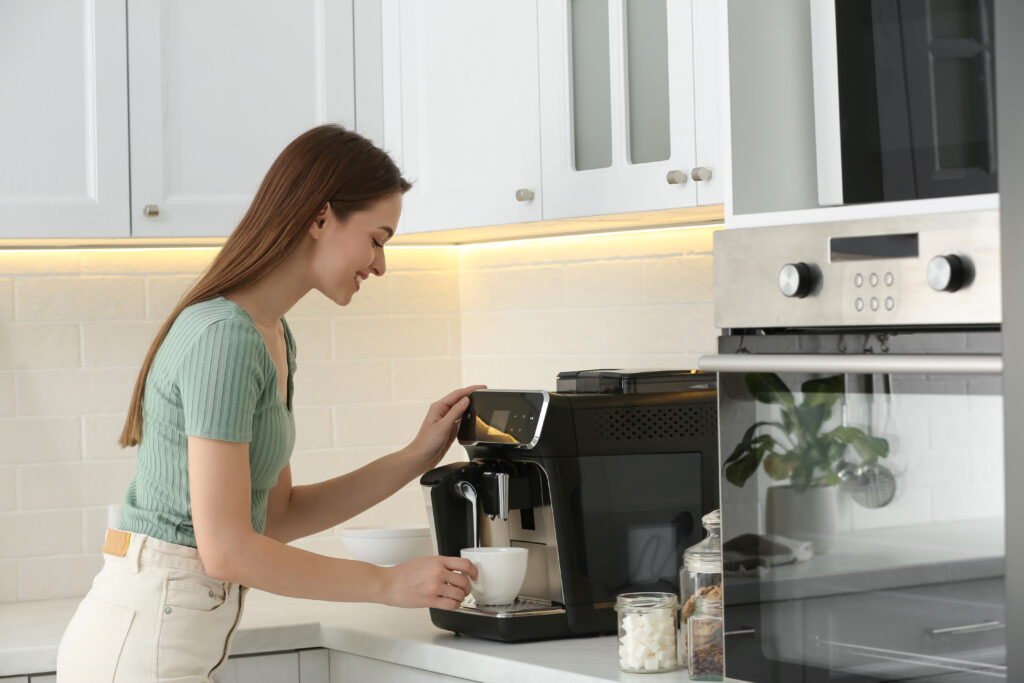 Multiple appliance cover
If you're spending your hard-earned money on new home appliances, it's always good to know you're covered if they should break. And while most come with an appliance warranty, these warranties usually expire within one to two years.
So, what happens when your appliance warranty runs out? That's where multiple appliance cover could help you.    
Multiple appliance cover is a type of insurance that, like an appliance warranty, covers the repair or replacement of your devices if they should malfunction, cease to work, or suffer a mechanical or electrical breakdown.
However, unlike most warranties, multi-appliance insurance allows you to insure more than one appliance with your policy.
These appliances could potentially include an air fryer, vacuum cleaner and slow cookers, as well as: 
Smart Speakers, wireless speakers and soundbars
Televisions
Microwaves
DVD player or Blue Ray player
Washing machines
Dishwasher
Fridge
Freezer
Home Entertainment Equipment
Tumble Dryer
Washer/Dryers 
If you're considering multiple appliance insurance, Save More Money could have the policy for you from just £1.31 a month.
---
Our friendly call centre agent will be giving you a call, to share an exclusive offer for you.