How to protect your car paintwork from scratches and dents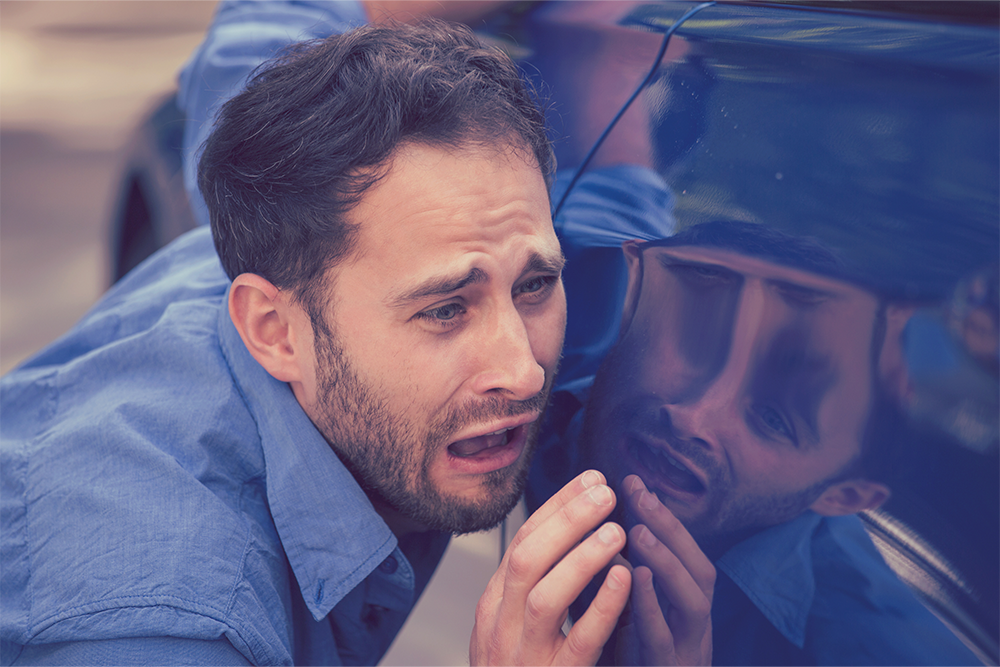 Looking after your car's exterior isn't just about being proud of your wheels. It's also about protecting your car from damage, vandalism and more – and keeping the exterior in top nick does all of that.
Luckily there are ways to protect your vehicle's paintwork from the elements and the expected costs should an accident happen. From a sleek wax to scratch insurance, here are six ways to keep your car gleaming.
1. Wash and wax
Probably the easiest and cheapest way to keep your vehicle looking glossy is the traditional way: wash it regularly, and then apply wax to give it some extra shine. Whilst it might not be as hard-wearing as some of the other options, it helps if you do it regularly.
A clay bar treatment can remove dust and pollutants that might otherwise scratch the surface when you're waxing the car.
Then apply wax – whether it's a traditional wax or a spray-on, there's plenty on the market to suit your preferences.
2. Apply paint sealant
A more durable option is a synthetic or ceramic paint sealant, which can be applied at home and should last up to 12 months, depending on which you choose and how you use your car. It's a bit more of a hassle to apply than a classic wax, but the results can be superb, with hydrophobic properties that make the rain bead on the car surface.
Choose carefully – some sealants can reduce the gloss on your paint finish, while others will bring it to a sparkling shine. The synthetic ones are likely to offer better protection, while water-based ones use fewer chemicals and may be healthier.
You'll probably need to leave it overnight, so ensure you have a covered area to avoid dust or droppings ruining it. Also, while the sealant itself might seem cheap, you'll probably have to buy all sorts of peripherals to do it properly, such as microfibre mitts and towels, so factor that into the cost when debating between the DIY option or a professional service (explored below).
3. Professional spray-on protection
If home-applied sealant seems like a bit too much effort, why not leave it to the professionals? Your local car wash or garage should be able to give your car a professional spray-on sealant, which may well give you a better finish than you can achieve at home and is likely to be longer-lasting too.
If you've bought your car new, you might have been offered this as an extra service – it can seem expensive, but if you can get them to throw it in as a sweetener then go for it. It might well improve the price if you sell your car.
4. Protective plastic film
The most extreme – and expensive – of the paint protection options, a clear plastic film applied to part, or all your car is almost guaranteed to keep the actual paintwork free from most scratches.
However, as the plastic itself gets messed up through wear and tear, it might start to look a bit damaged, so there's a strong likelihood you'll need to reapply. From a resale point of view, it's an excellent option.
But given that it could cost several hundred pounds, it might be wise to consider the protection that scratch and dent insurance offers, as an alternative.
5. Garage or car cover
It might not protect you from prangs and nicks while you're out and about, but keeping your car under cover when it's not in use will certainly avoid some of the other hazards of paintwork damage, from bird droppings to mulched leaves, acid rain and UV damage from the sun.
A garage offers additional protection, but a good car cover can be highly effective too. Do some research to make sure the one you choose isn't scratchy on the inside as that would defeat the point.
Even when you're away from home, it's possible to minimise the damage your car might incur by parking carefully – not under a tree shedding blossom, for example, or opting to park next to a pillar in a parking garage so that your car will only be at risk from other vehicles on one side.
6. Scratch and dent insurance
Despite your best efforts the reality is that most cars will suffer occasional scratches and dents.
If so, you'll want to know: could scratch and dent insurance help to protect me against the cost of repairs if my vehicles paintwork got damaged? And is there a huge excess that makes it pointless to claim for small repairs?
The reality is the excess on a lot of comprehensive car insurance policies would make it not viable to claim, but a lot of scratch and dent policies have no or very low excess payments.
That's why scratch and dent insurance cover can provide protection and peace of mind. Considering what it offers, the premiums are fairly low, and when you claim for something like paint chips, for example, the insurers will often simply send round a mobile repair unit to your home or work, so it's highly convenient.
We advise you check what's included, though – do you get a certain number of claims per year, or is it up to a certain value? Are there some types of damage that aren't covered? Do some research to find the best scratch and dent insurance in the UK, or at least the best one for you.
Get a scratch and dent insurance quote
Save More Money offers scratch and dent insurance from as little as £15 a month, so that minor damage to your car's bodywork can be repaired quickly and conveniently.
Simply fill in a few details about you and your vehicle in our free quote-finding form, to get a no-obligation quote (it takes less than a few minutes).
---
Our friendly call centre agent will be giving you a call, to share an exclusive offer for you.