Is motor breakdown insurance included in my motor insurance policy?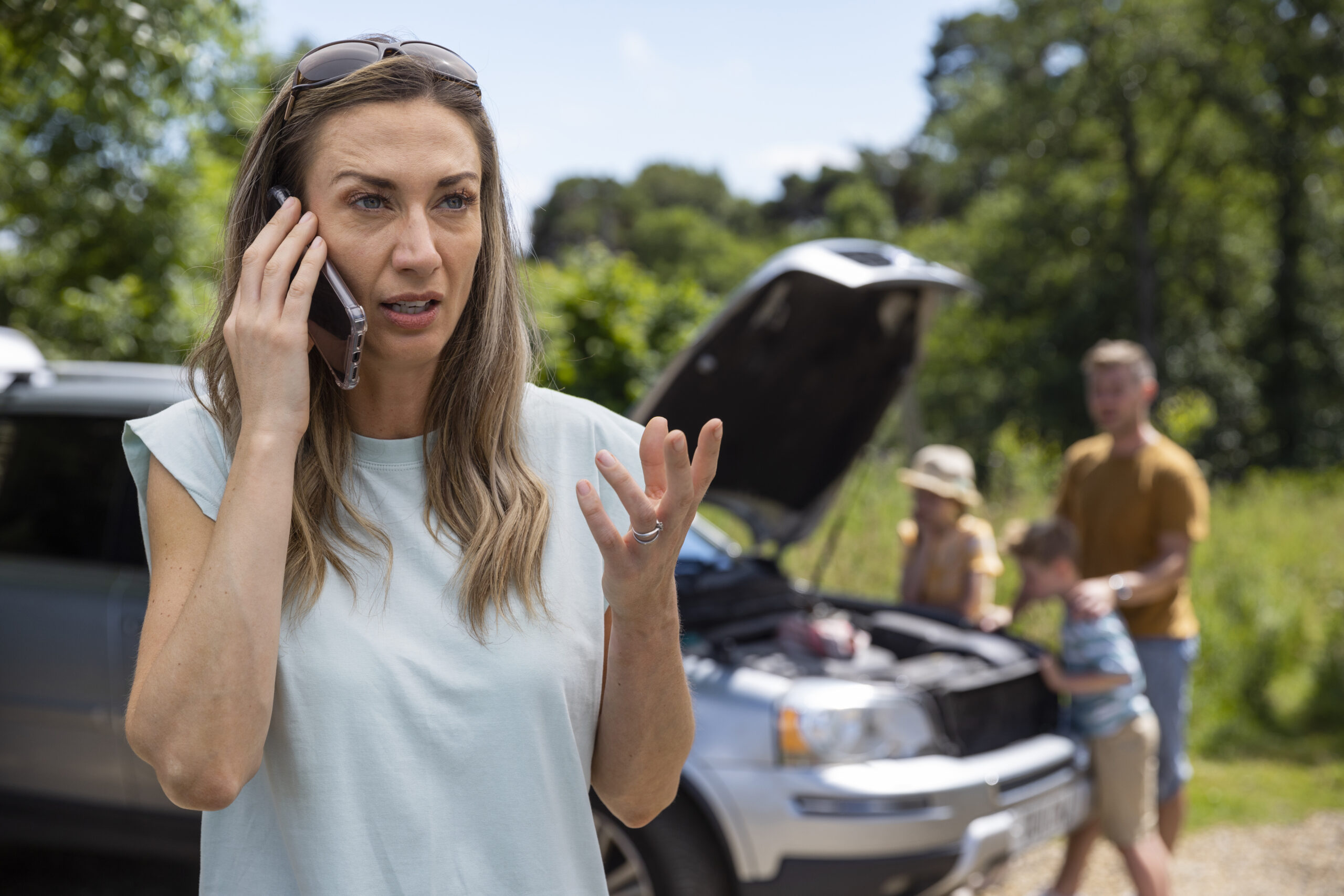 When you're about to embark on a car journey, confidence in your vehicle's reliability and your insurance coverage is at its most important. This is particularly true for professionals like driving instructors and taxi drivers, whose livelihoods depend on their cars. And one common query that arises in the minds of many motorists is, "Is motor breakdown insurance included in my motor insurance policy?"
Since it's a legal requirement to purchase a standard motor policy, it's something everyone has. But does it really cover you for everything you think it does?
This article will unravel the intricacies of motor breakdown insurance, why you might need it and whether you're already covered. We'll cover:
What is motor breakdown insurance?
Motor breakdown insurance, also known as breakdown cover, is a service designed to assist you when your vehicle suffers a mechanical failure that leaves you stranded at the roadside (or in some cases, even at home).
This can encompass an array of unfortunate events, from a dead battery or a flat tire to more complex engine troubles.
Contrary to popular belief, motor breakdown insurance is usually not included in standard motor insurance policies. While comprehensive policies cover accidents, theft, and fire damage, mechanical failures are typically not covered, highlighting the need for a separate breakdown policy.
There are a variety of different types of breakdown insurance, including:
Overseas breakdown insurance
Breakdown cover for driving instructors
Breakdown cover for taxi drivers
At-home breakdown cover
Many policies also come with additional features such as financial cover for onward travel, hotel stays in the event your car cannot be fixed roadside and recovery to the nearest garage.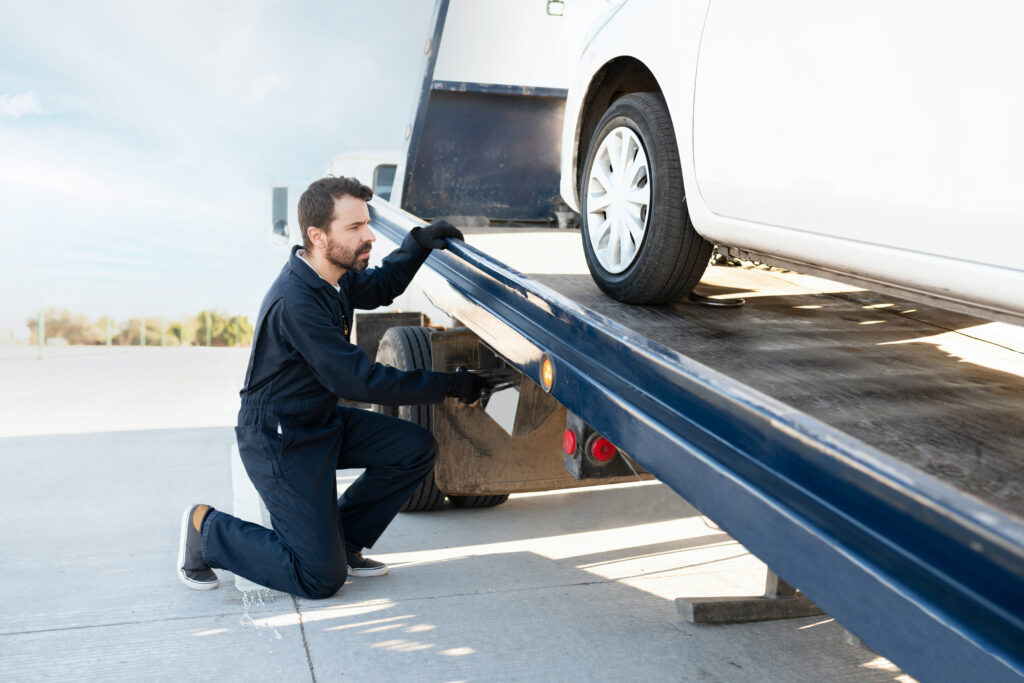 Breakdown cover for driving instructors and taxi drivers
Driving instructors and taxi drivers operate in a unique profession where their vehicle is not just a mode of transportation but a tool of trade too.
Therefore, breakdown cover for taxi drivers and driving instructors (also sometimes called hire & reward breakdown cover) is not just a luxury but an operational necessity.
Due to the specialised nature of these vehicles, unfortunately, standard breakdown cover is usually not valid for these types of drivers. However, specialist cover is available.
Breakdown cover tailored for driving instructors often includes additional benefits like cover for dual-control cars, options for onward travel, 24/7 roadside assistance, and provisions for a replacement dual-control vehicle or taxi in case of a breakdown.
---
Also see: What are the benefits of motor breakdown insurance
---
The benefits of separate breakdown cover
Taking out a motor breakdown insurance policy that's separate from your standard insurance offers a few benefits that could make your life just a little bit easier.
One key benefit is the potential to preserve your no-claims bonus on your standard motor insurance. When you lose your no-claims bonus, your monthly/annual premiums usually increase (sometimes by quite a bit), which could set you back financially.
Another financial benefit to an individual breakdown insurance policy is the option for a low or zero excess fee. Most standard policies have a relatively high excess fee, which could be near to or even more expensive than the full price of a repair, making a claim on your insurance unnecessary. With no or low excess fees, you could even save money in the long run.
And finally, you've got to consider the peace of mind breakdown insurance can bring. Knowing you're already financially covered should your car unexpectedly break down and that you have somewhere to turn to for help can make driving considerably less stressful, particularly if you're embarking on a long journey.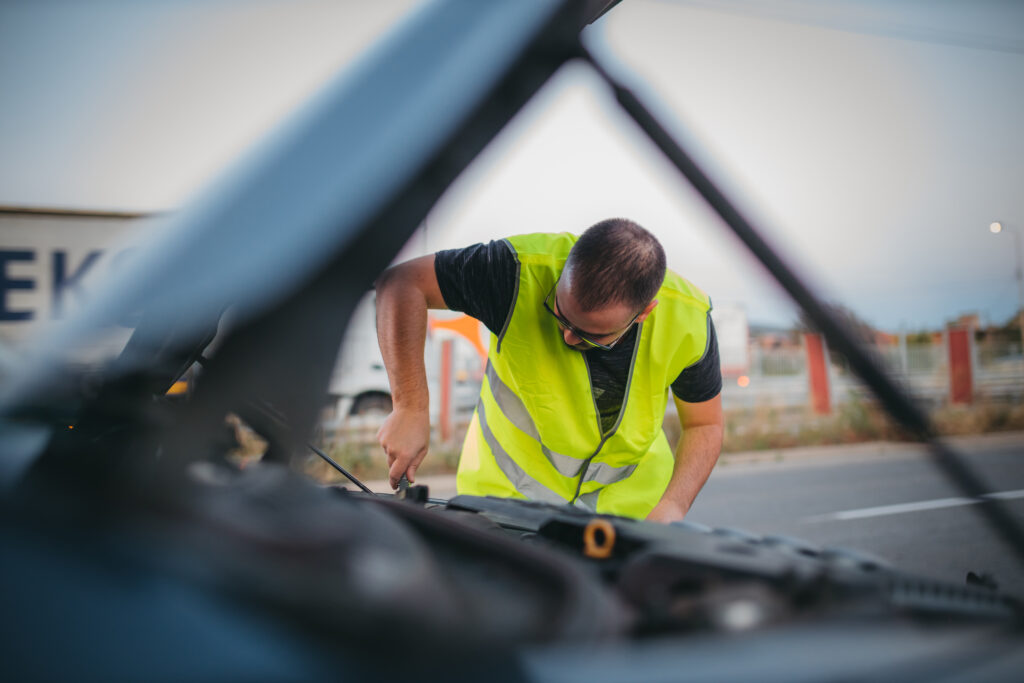 Cost considerations
The cost of breakdown cover can vary widely, influenced by factors like the level of cover, the provider, and any additional services included.
However, for an idea of how much you could be paying, Save More Money offers breakdown insurance starting from £24.88 per year.
While it might seem like an added expense, robust breakdown cover can avert significant financial setbacks and ensure business continuity if you're a professional whose vehicle is integral to your business.
---
Also See: What is breakdown cover for driving instructors?
---
Choosing the right breakdown cover
Whether you're a driving instructor, a taxi driver or a regular motorist, selecting the right breakdown cover is crucial.
The frequency of your driving, where you drive, and the age and condition of your vehicle can all influence the type of cover you need, so it's important to do some research before buying a policy.
Some features you might want to consider to ensure you make the best decision for your situation include:
The extent of coverage (local, nationwide, or European)
Home start services
The guaranteed response times
Whether the policy covers any driver or just named drivers
Accommodation expenses
Onward travel expenses
The bottom line
While motor breakdown insurance is not a standard inclusion in motor insurance policies, it's a critical component of a comprehensive vehicle protection plan.
When selecting a policy, consider your specific needs, the level of cover required, and the provider's reputation for service and response times. With the appropriate motor breakdown insurance in place, you can navigate the roads confidently, secure in the knowledge that assistance is readily available should you encounter any hiccups on your journey. 
---
Our friendly call centre agent will be giving you a call, to share an exclusive offer for you.