Is scratch and dent insurance worth it?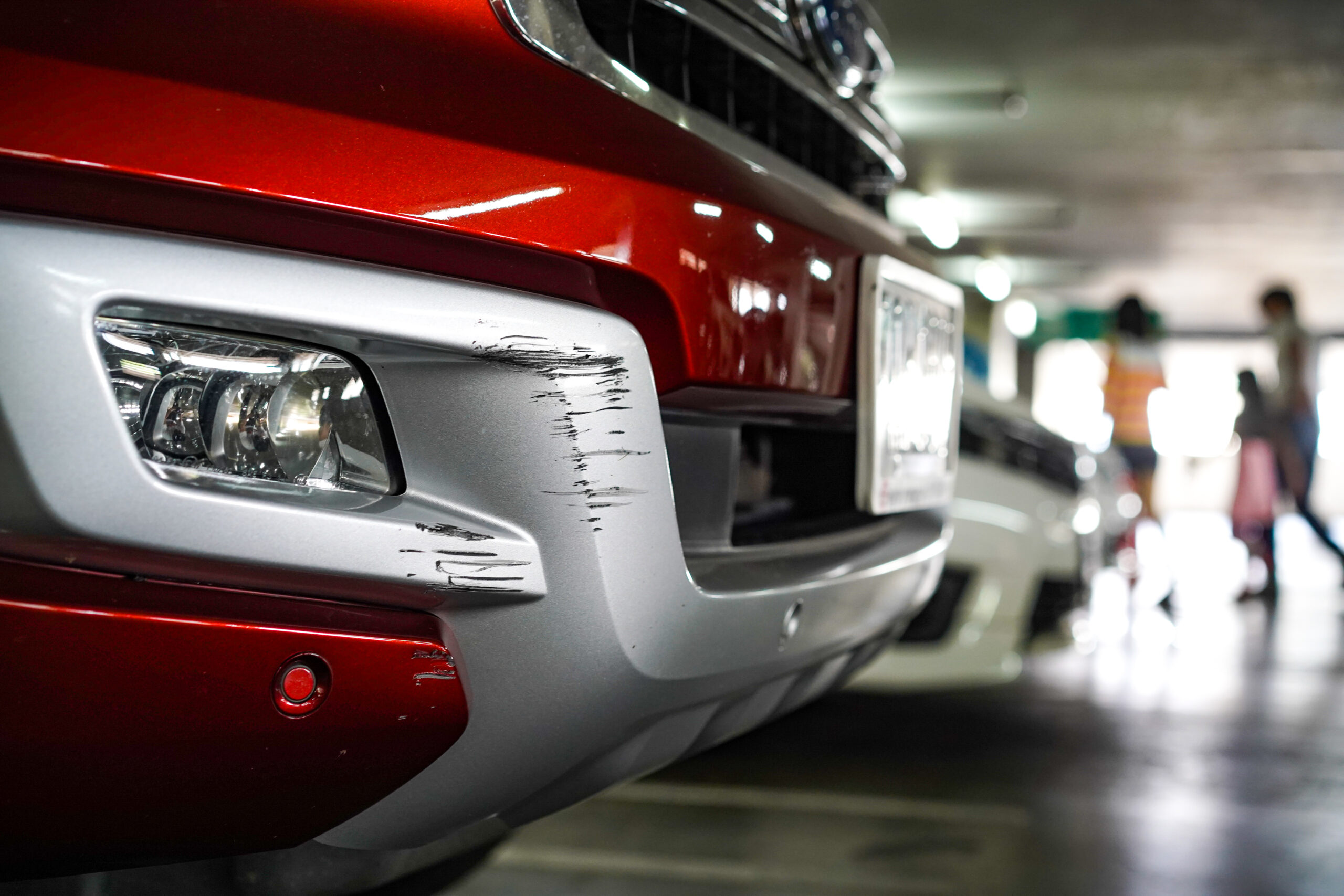 When it comes to insuring your car, there's a lot to consider, and unfortunately, not all risks are covered under motor insurance policies.
Scratches and dents are some of the most common types of car damage. They're also the most likely to make your car look unloved and unkempt, which can be quite disheartening, especially if you've just invested your hard-earned money in a shiny, new (or new to you) vehicle.
So, if you're in two minds about Scratch and Dent insurance, here are some things to consider that will help you make an informed decision. You can jump straight to a specific section or read on for the full piece.
What is Scratch and Dent insurance?
Scratch and Dent insurance is designed to cover superficial damage to your car's bodywork. You'll simply pay a monthly premium for the coverage, and your insurer will cover the cost of repair, if and when you made a valid claim.
Whilst scratches and dents may be covered under some motor insurance policies, the level of compulsory excess, paid in the event of a valid claim, means it is highly likely that the policyholder will pick up the cost of repair and impact your claim record. A Scratch & Dent policy has been specifically designed to cover the risk of superficial damage to your vehicle paintwork and typically has the option of no or a small excess.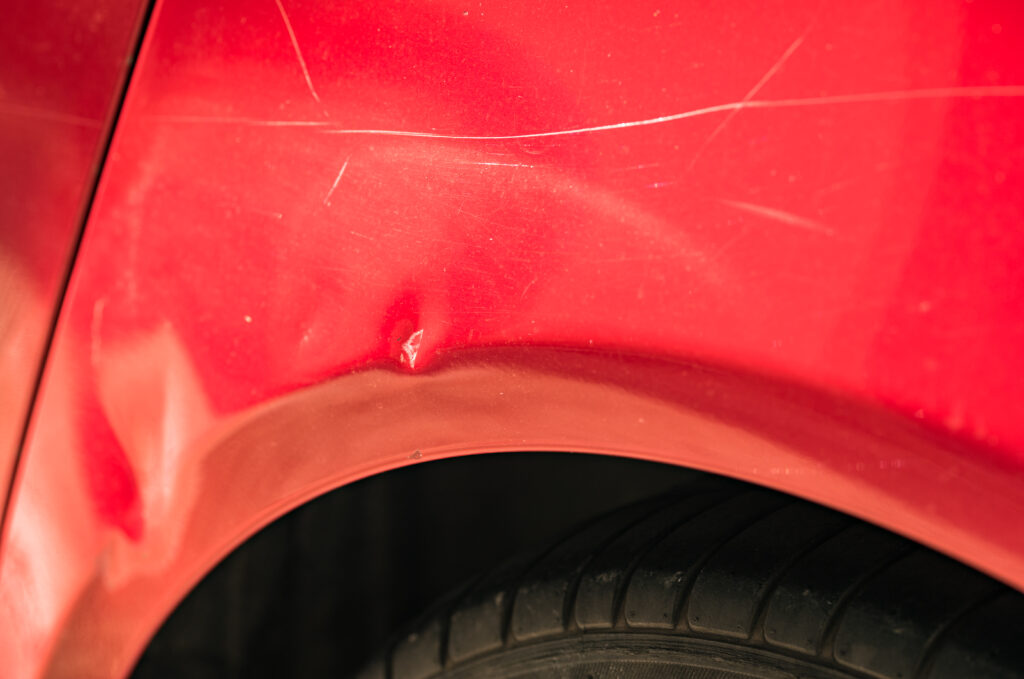 Is it really worth it? 
At the end of the day, you're the only person who can decide if Scratch and Dent insurance provides the protection and peace of mind you are looking for. Here are some things to consider when deciding.
Firstly, scratches are almost inevitable. Unless you keep your car in a garage and never drive it, you'll probably get a scratch at some point. And whether it be caused by another person, another vehicle, bad weather conditions, overhanging branches or an animal, most of the time, scratches are out of your control. Of course, it's true that you could just leave those scratches in place, but do you really want to leave your car looking like that? Also, when the time comes to sell your car, those seemingly small scratches could decrease its value.
Secondly, dents are almost as common and even more likely to decrease your car's value. While the average car driver might run into fewer dents than scratches, they're still fairly common, and the most unexpected things can cause them. Have you ever parked beneath a tree? Anything falling from that tree (like acorns or pine cones) could leave a dent. Car doors and light bumps can also cause small dents to form, and without fixing them, can get worse over time or begin to rust.
And finally, Scratch and Dent insurance isn't as expensive as you might think. Of course, as with any insurance policy, you'll have to make monthly or annual payments in order to remain covered, but that's cheaper than needing to repeatedly fork out to fix superficial damage to your car. Just a few claims on your policy will make Scratch and Dent insurance financially worth it.
---
Also see: Does my motor insurance policy cover scratch and dent insurance?
---
Will I actually save money in the long run?
It's hard to believe that paying for an additional service could actually save you money, but for most people, it does.
To repair just one minor scratch, it could cost you anywhere from £90-£150 (Checkatrade, 2023), and it can be significantly more for dents. So, since our Scratch and Dent cover will only cost you [X] per month and we offer no excess and low excess options, just one claim makes it financially worthwhile.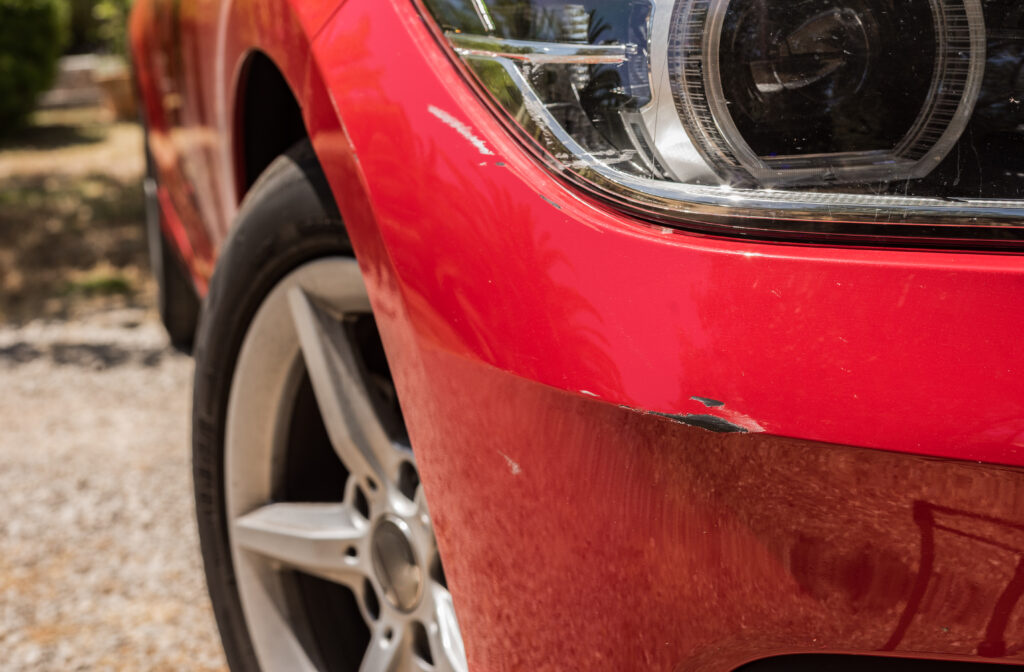 What are the experts saying?
Do you want to know what the experts really recommend? Well, we spoke to an insurance specialist about what he really thought of Scratch and Dent policies. 
"Whether it's a scratch or dent, damaging your car (even if it's just cosmetic) can be stressful, and you often have to get multiple quotes from reputable repairers before being able to actually arrange the repair. Scratch & Dent insurance removes the hassle associated with damaging your vehicle: it's easy to claim, and you can arrange repairs at a time and place that suits you. So, with prices that start from just £15 a month and the option to remove the £15 excess for an extra £1 a month, scratch and dent insurance can benefit both your peace of mind and your bank account."

– David Tranter, insurance specialist, June 2023
---
Also see: How to remove hairline scratches from a car
---
The bottom line
We can't tell you that Scratch and Dent insurance is for everyone, but it's certainly worth considering if you love your car or you're planning to sell it on in the future. 
If you're interested in learning more about Scratch and Dent cover or you'd like to purchase a policy, you can do exactly that  here.   
---
Our friendly call centre agent will be giving you a call, to share an exclusive offer for you.