Alloy wheel refurbishment: Everything you need to know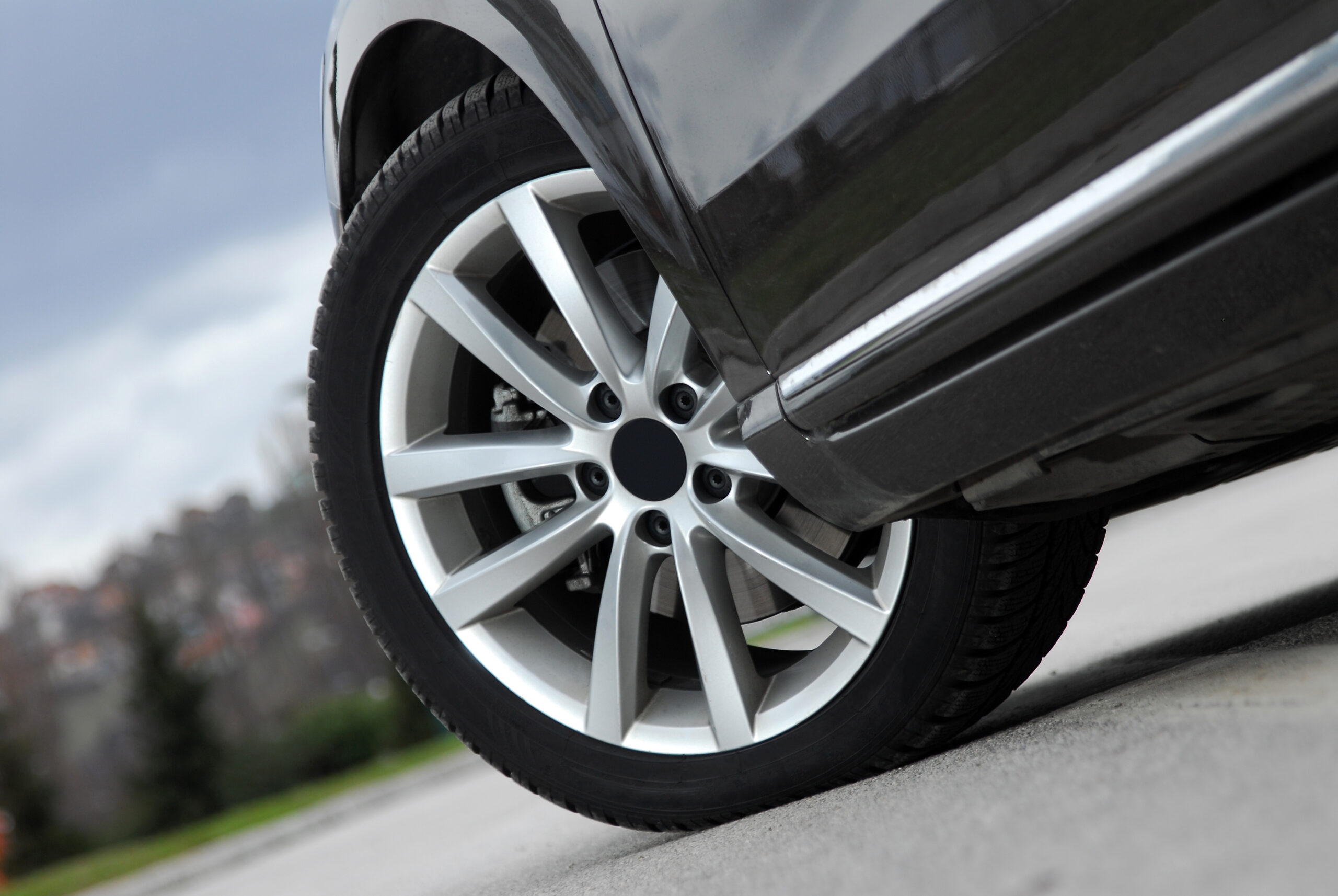 Once you drive your car off the forecourt, it's immediately susceptible to scrapes, scratches and damage in general. And, since your alloy wheels are so close to the road, they're even more likely to come to harm.
Damage to your alloy wheels can not only make your car look less appealing, but it can even shave hundreds of pounds off its value. That's why so many people opt for alloy wheel refurbishment when they notice scratches and scrapes.
If you're considering refurbishment, but you're not sure where to start, this article will cover all you need to know, including: 
What is alloy wheel refurbishment? 
First things first, let's clear up exactly what alloy wheel refurbishment is. Alloy wheel refurb is the process of repairing your vehicle's alloy wheels to restore them to their original state.
Unfortunately, no matter how carefully you drive, when you take your car out on the road your alloys are liable to pick up scratches, dents, scrapes and chips. And, depending on how extensive the damage is, alloy wheel refurbishment can be a great cost-effective way to improve the appearance of your vehicle's wheels.
How long does it take to refurbish alloy wheels? 
How long it takes to refurbish alloy wheels will depend on the type of damage to your alloy, how extensive it is and the size of your alloys.
However, once you've booked your refurbishment appointment, you can usually expect the process to take anywhere from half a day to a full day. So, depending on when your appointment starts, you might need to leave your car in the garage overnight.
Alloy wheel refurb vs. replacement 
One of the most frequently asked questions when it comes to alloy wheel damage is whether you should opt for refurbishment or replacement. And the answer to that will mostly come down to how much damage there is to your wheel and whether repair is worth it financially.
If there is significant damage to your alloy, it might actually cost more to repair than it would to replace. In that scenario, it would make financial sense to opt for alloy wheel replacement. You might also want to purchase a new alloy if the type of damage has impacted the structural integrity of the alloy.
However, if you're concerned about your alloy wheels, Tyre and Alloy Insurance might be something worth considering. While Tyre and Alloy insurance can't prevent damage from occurring, it can provide you with peace of mind that you know where to turn if damage does occur, and you can afford to fix the problem, regardless of the garage's prices. 
---
Also see: Is alloy wheel insurance worth it?
---
How much does it cost to refurbish alloy wheels? 
The cost to refurbish alloy wheels depends on the type of alloys you have, the size of your car's wheels and how much damage there is to repair. And you'll also find that different garages can charge different prices.
However, the table below can provide an idea of how much you can expect to spend on alloy wheel refurbishment: 
| | |
| --- | --- |
| Type of alloy repair | Estimated price |
| Single alloy wheel (up to 20") | Up to £100 |
| Single alloy wheel (21" and up) | Up to £120 |
| Set of 4 alloy wheels (up to 20") | Up to £275 |
| Set of 4 alloy wheels (21" and up) | Up to £420 |
Figures from Household Quotes (July 2023)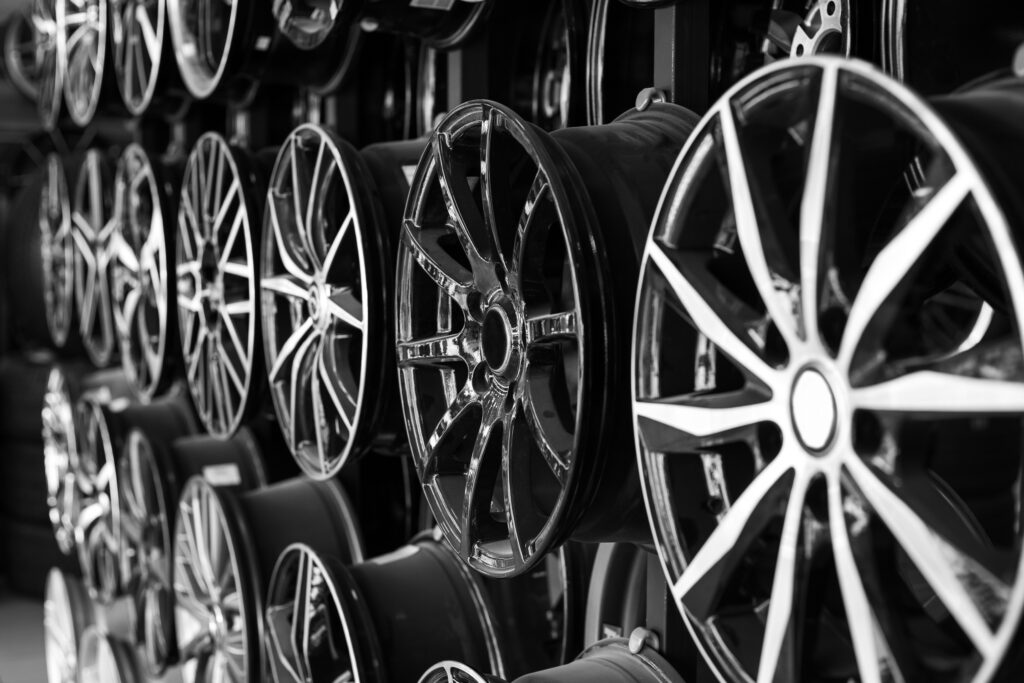 How much does Tyre and Alloy Insurance cost? 
How much you'll pay for alloy wheel and tyre insurance depends on the car you drive, the type of tyres and alloys you have, the number of claims you can make, your excess and the provider you choose.
However, to give you an idea of the type of price you can expect, at Save More Money, we offer cover starting from £131.18 per year (that's just under £11 per month).
If your cover starts from just £131.18 per year and one single alloy wheel repair (up to 20") can cost up to £100 (Household Quotes, July 2023), you'll only have to claim twice to make a real saving. And that's for the smallest type of alloy that only needs repairing.
---
Also see: Tyre insurance: Myths and facts
---
Will I save money with Tyre and Alloy Insurance? 
If your wheel has so much damage that your alloy needs to be replaced altogether (something Save More Money's Tyre and Alloy Insurance also covers), you'll be looking at far steeper prices, meaning you'll only need to claim once to make it financially worthwhile.  
Where can I get tyre and alloy insurance? 
Tyre and alloy insurance is a popular motor insurance policy, namely since wheel damage is so common. Therefore, numerous providers are offering this type of policy.  
However, not every policy is the same (nor are the prices), so it's important to do your research when searching for cover.
But, if you're looking for Tyre and Alloy Insurance that's both comprehensive and affordable, our tyre and alloy insurance allows you to make up to three claims per year.
---
Our friendly call centre agent will be giving you a call, to share an exclusive offer for you.