The best UK coast road trips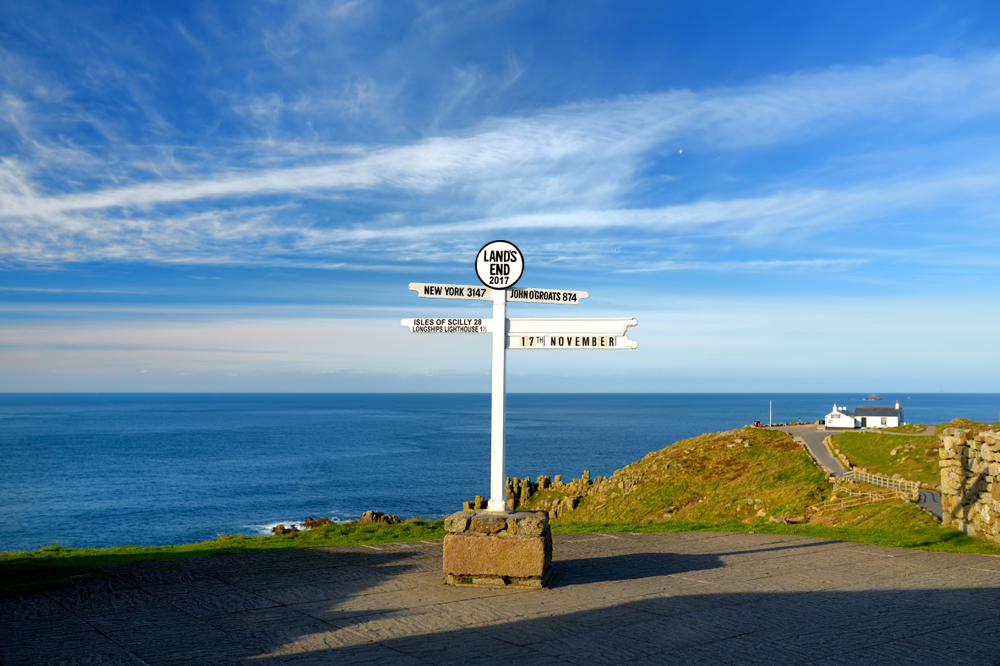 By Eleanor Middleton
When it comes to summertime, it's common for so many of us Brits to go in search of more tropical destinations, where sunny weather is more of a promise than a treat. But when the UK does get some of that warm weather, why not consider a staycation or a Great British day out?
The UK is home to some of the best coastal road trips in Europe. And, as a small island, car owners are spoiled for choice when it comes to UK coastal road trips.
Here are some of our favourites for you to consider next time the sun hits our shores.
Wild and windy
Length: 55 miles
Time needed: One to two days
This wild corner of northeastern England is often overlooked. But the North Yorkshire Moors, stretching from Staithes in the north down to Bridlington, is one of the country's most striking regions, and it skirts much of the Yorkshire coastline. The route is most spectacular from mid-August to September, when a carpet of wild heather turns purple with tiny flowers, contrasting with the deep blue North Sea just beyond.
This corner of the UK is sure to evoke 'wows' as you drive, especially when you glide around corners of the rugged inland countryside and drop your altitude down to see a low late-summer sun setting over Scarborough. Along the way, you'll go through charming fishing villages, past glorious beaches and castle ruins.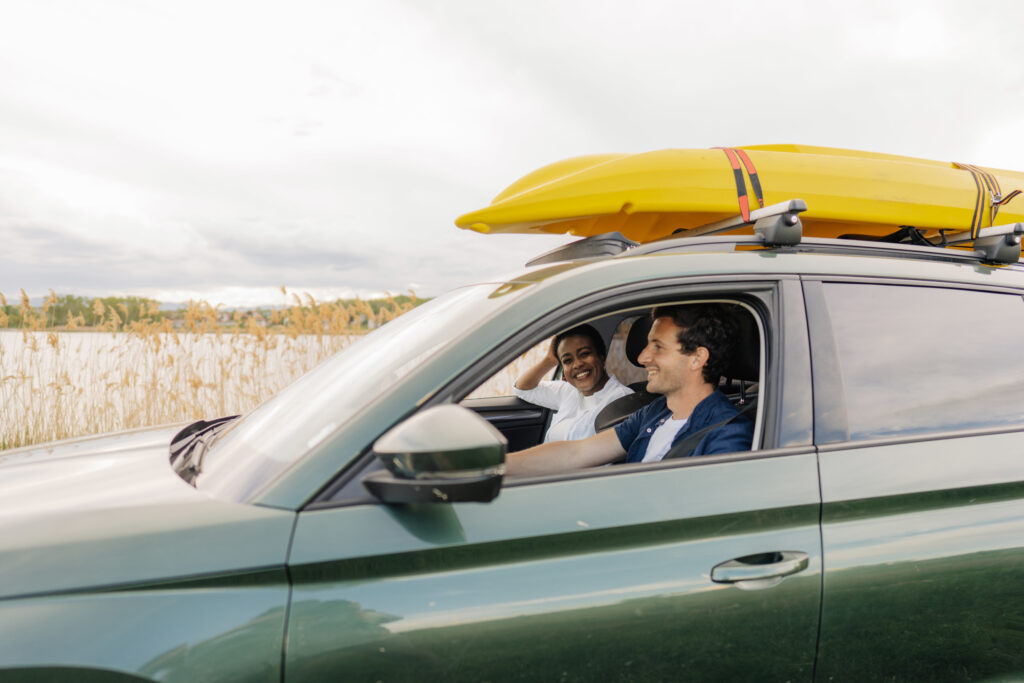 Off the beaten track: Welsh coast
Length: 180 miles
Duration: Two to four days
The Coastal Way starts at St David's and highlights the big skies and white-sand beaches of the Pembrokeshire Coast, and the route sticks closely to the coast, so you'll never be too far from the sea.
The drive also passes through Famous Five-style white cottages and villages with cheery tea rooms serving hot tea and warm Welsh Cakes in case you need a quick snack.
Start in St Davids, one of the smallest cities in the UK based on population, with a towering cathedral serving just 1,600 people. A place of religious pilgrimage for centuries, today you can use it as a starting point to visit spectacular Caerfai Beach, a majestic, windswept surf and bathing spot. Then drive north on the coast along mountains, beaches and gorges, stopping in Portmeirion with its pastel houses and Italianate designs. Finish your journey in the historic fishing village of Aberdaron and the vast beach of Aberdyfi.
---
Also see: Is alloy wheel insurance worth it?
---
The North Coast 500
Length: 516 miles
Duration: One week
Known colloquially as the NC500, this route is one of the UK's most famous coastal drives. It's worth taking your time on this one to make the most of the scenic viewpoints and hiking opportunities. Dream yourself onto a film set as you speed along the white-sand beaches of Sutherland, and dive into the Black Isle in Ross and Cromarty.
In spring, the sky and land look freshly washed, and by autumn, the purple heathers and deep grey skies create a magical vista as you make your way from Inverness to Stac Pollaidh.
Along the way, you'll pass pristine beaches like Balnakeil, with its acres of white sand, which lines an icy blue sea, and ancient geological structures like Smoo Cave in Sutherland. If you're travelling in summer, pause at Chanonry Point to take a dolphin boat tour – these friendly mammals come to feed along the coast, so you're almost guaranteed a sighting.
After all that driving, stretch your legs out at Bealach Na Ba in Wester Ross. This is a narrow track and has been voted one of the UK's toughest and longest roads due to icy conditions in winter. But in good weather, hiking paths span the moorland here, so park up and enjoy a blustery stroll at Sgurr a Chaorachain.
A warning: this isn't a route you should attempt in the depths of winter because snow falls often and fast, which could leave you stranded in dangerous conditions.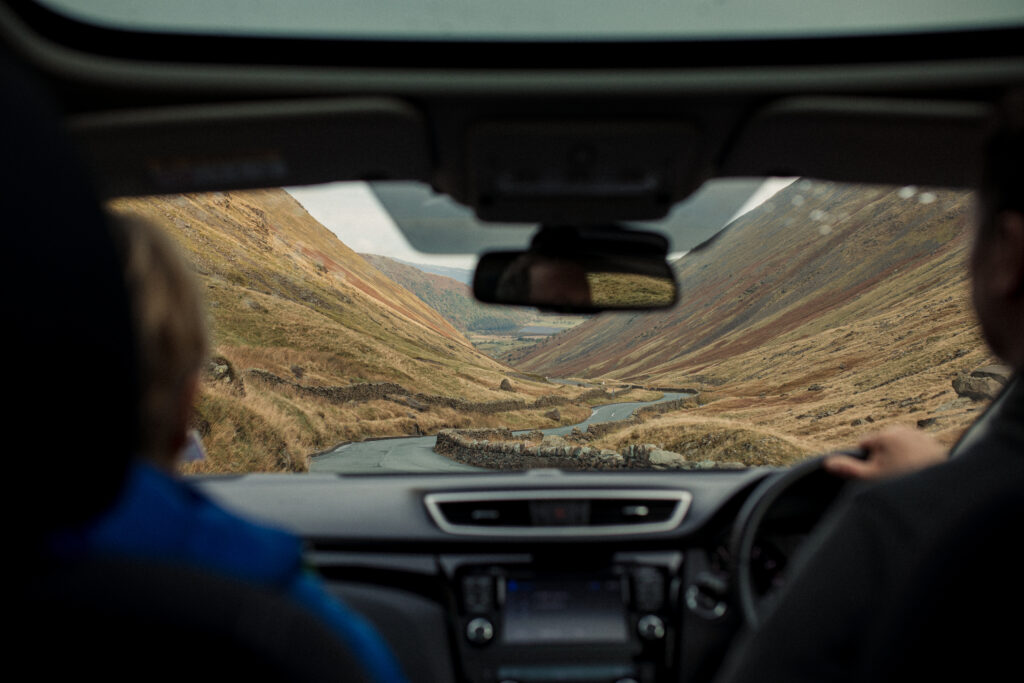 Driving the Atlantic Highway, England
Length: 245 miles
Duration: Long weekend
It's not hard to see why the Atlantic Highway has earned its reputation as one of the world's most scenic drives. Technically, it's the A39, and it runs from Bath to Land's End.
Best in late spring or early autumn, it's magnificent even in mid-winter, as the waves crashing against the cliffs add a dramatic backdrop to your drive. If you can, avoid the hellish traffic of the peak summer season.
While the route runs mostly along the coast, it tips into Exmoor National Park, famous for its sweeping landscapes and charming wild ponies. There are plenty of places to hop off and hike in Exmoor, and if you do this drive in October, you can take part in the Dark Skies festival, an opportunity to stargaze in the pitch black.
On the coast, watch the surfers at Bude, Newquay and dozens of other Cornwall beaches. Stop at Tintagel, which some believe to be the inspiration for Camelot, to see the castle ruins and imagine the knights of the round table meeting in this precarious cliff-top spot, surrounded by churning Cornish seas and winds whipping in from the Atlantic.
Back on the road, head to Padstow for a fish supper and take in the pretty fishing boats in the harbour. Hedonists should stop off in Newquay for its summer break parties and wild surfing scene. Finish by trying to see the line where the English Channel meets the Celtic Sea at Land's End.
---
Also see: Is scratch and dent insurance worth it?
---
Motor insurance for your road trip
Whether you're going for a day out and a chippy tea in the car afterwards, or planning a multi-day getaway, one simple UK road trip essential is motor insurance. Unfortunately, the more you drive, the more likely it is your car will break down or be damaged.
And, while you can't completely avoid damage or things going wrong on the road, investing in cover for your car can take away some of the stress.
At Save More Money, we offer a handful of different motor insurance policies, including:
None of these policies can prevent you from breaking down or getting a scratch on your vehicle, but they could provide some helpful protection.
So, take the worry out of your next UK road trip and take out a policy today.
---
Our friendly call centre agent will be giving you a call, to share an exclusive offer for you.